Promoting health coverage for people with disability under the ACA
AAHD's National Disability Navigator Resource Collaborative Health Insurance Materials
---
Contents
Health Insurance Marketplace Remains Open
Supplemental Guide to Disability for Healthcare Insurance Marketplace Navigators
"Time to Check Your Health Insurance" Brochure
Health Insurance Jeopardy
Preserve the Protections Provided by the Affordable Care Act
Federally-facilitated Marketplace Assister Curriculum: Working with Consumers with Disabilities
Federally-facilitated Marketplace Assister Curriculum: Serving Disadvantaged and Underserved Populations
---
Open enrollment is from November 1, 2017 to December 15, 2017 – See these resources to get started!
Important dates:
November 1, 2017: Open enrollment begins. Enroll in a plan that will provide coverage beginning January 1, 2018.
December 15, 2017 – Last day to apply for 2018 coverage.
December 31, 2017 – Coverage ends for current plans. Beneficiaries that are already enrolled in a plan for the previous year will be auto-renewed in the same plan if no changes are made.
Click the 'Cover Montana' button below to find local help to enroll and choose health insurance options!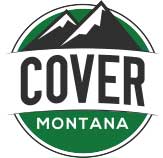 November 17, 2016 by NDNRC
In light of last week's election, there have been many questions that consumers have had regarding what it means for coverage through the ACA marketplace. As we stated last week, it is important to remember that the health insurance marketplace remains open and enrollment continues. In fact, the day after the election 100,000 people enrolled for coverage through the marketplace. Earlier this week, HHS Secretary Burwell outlined three important messages that need to be continually communicated regarding open enrollment:
Financial help is available to make coverage more affordable.
It's easier to sign up than ever before.
In-person assistance is available.
This guide contains information and tools to strengthen Navigators' capacity to assist individuals with disabilities in making informed and appropriate healthcare insurance choices. If you've taken the US Department of Health and Human Services (HHS) online course for Navigators, "Working with Consumers with Disabilities" (see resource above), you will notice that this guide provides additional information, but should also be used with other resources provided by HHS, federal agencies such as the US Department of Justice (DOJ), and health policy advocates for a comprehensive review of all provisions of the Affordable Care Act (ACA). See the "resources" section of this guide.
Specific content covered in this guide:
understanding the relationship between physical, mental, cognitive and intellectual impairments, and related activity limitations that affect health insurance benefits individuals likely require to determine their health insurance options;
building awareness among Navigators about the need for physical accessibility of locations where consumers seek assistance to determine eligibility and select healthcare coverage from the Healthcare Insurance Marketplace;
methods Navigators can use to ensure they communicate effectively with people with disabilities during meetings and by call centers operated by navigator organizations; and
fact sheets, presented in a question and answer format, will supplement the guide.

Available at: http://www.nationaldisabilitynavigator.org/ndnrc-materials/fact-sheets/

Select topics: process for Medicaid eligibility, determination of "medically frail" status for Medicaid, information on rehabilitation, habilitation, devices, and pharmacy benefits, mental health and substance abuse parity, comparing health plans' benefits and coverage summaries, and using health plan customer services.
Select populations: autism, children with special health care needs, intellectual disabilities, mental illness, multiple sclerosis, spina bifida.
For people with a disability or a health condition, this brochure includes questions to ask when deciding on health coverage. Intended for people that are uninsured or looking for more affordable health insurance options during the 'open-enrollment' period. This brochure offers tips and resources on what to consider and where to get help in understanding your health insurance options.
These are a series of videos organized as if you were playing Jeopardy. The overall aim is to help you, as a person with a disability, to determine the right questions to ask when looking at health insurance options.
Topics:
Round 1 – Jeopardy
Round 2 – Double Jeopardy
The Affordable Care Act (ACA) brought about much-needed reforms for health insurance, addressed systemic discrimination, and expanded coverage to millions of Americans who had previously been uninsured. Many of the reforms established by the ACA were a great benefit for people with disabilities, including the millions of individuals and families who may acquire disabilities at some point or for some period in their lives. While the ACA is not perfect, it still went a long way in ending the discrimination that existed in the health insurance industry towards people with disabilities, so any efforts to amend the ACA must take the following protections into account and ensure that they are maintained. The National Disability Navigator Resource Collaborative (NDNRC) calls on the new administration and the next Congress to preserve the following protections included in the ACA. PDF
Prohibition against Denial of Coverage for Pre-Existing Conditions
Guaranteed Renewability of Coverage
Prohibition against Individual Underwriting
Essential Health Benefits Required in Every Qualified Health Plan
Prohibition against Lifetime Monetary Caps
Prohibition against Discrimination in Health Programs
Extension of Mental Health Parity to the Individual and Small Group Market
Medicaid Expansion
August 28, 2014
This course was developed to help Navigators work effectively with consumers who have physical or intellectual disabilities; cognitive, hearing, speech, and/or vision impairments; or other disabilities that may require accommodations.
Information covered in course:
Americans with Disabilities Act (ADA) and the Americans with Disabilities Act Amendments Act of 2008 (ADAAA)
How to provide appropriate services and accommodations for consumers with disabilities
Best practices and etiquette when providing services to consumers with disabilities
Ways to interact with consumers with disabilities
How to assist consumers with disabilities during the Marketplace application process
August 29, 2014
This course was designed to help you work effectively with consumers who may have difficulty getting health coverage and basic health care services.
Information covered in course:
How to identify factors affecting access to health coverage for underserved populations, including how not having health coverage affects access to care
How to work effectively with underserved populations, including American Indian and Alaska Native (AI/AN) consumers; consumers who may be eligible for Medicaid, the Children's Health Insurance Program (CHIP), and Medicare; older consumers; and families with mixed immigration status